Change the World Through Story
Posted by A. Smith on Nov-1-2010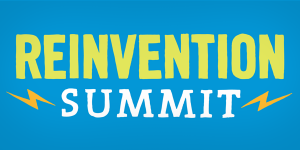 Last week, it's 6:30ish in the evening. Two of my sons are curled up on my bed watching Scooby Doo. I am in the bathroom with my littlest guy while he swims around in my oversized bathtub pretending he is a fish. I am sitting on a stool scrolling through Twitter trying like mad to catch up on the many hours I am behind. Suddenly, a tweet catches my attention. It's from @GetStoried reaching out for public relations help for its upcoming Reinvention Summit. I quickly hit the link, something I rarely do on my Blackberry, and like what I see. I like it a lot. The Reinvention Summit is a virtual summit on the future of storytelling. I scan the page and see phrases such as:
Narrative is a key to re-story possibilities
Gathering a new tribe of storytellers
Choose your own adventure
Challenge the status quo
Reinvent your story
See an emergent future
I'm sold. On a whim, I send a direct message to @GetStoried requesting more information. For all I know that's the end of it. Minutes later my phone rings. Wouldn't you know, it's Michael Margolis, the force behind GetStoried. In the midst of chaos, we talk. And, it's like we're old friends. Our ideas mesh, there's good energy, and so it begins…my joining the team for what is going to be an amazing event.
The Reinvention Summit is a totally bold and audacious attempt to break out of old silos, gather a new tribe of storytellers, and change the world through story. Taking place November 11 through November 22, this virtual event features an unusual cast of more than 25 innovative storytellers including:
John Gerzema, President BrandAsset Consulting, Young & Rubicam
Tiffany Shlain, founder, Webby Awards, and doc/cultural filmmaker
John Elkington, pioneer of corporate social responsibility/sustainability
Nancy Duarte, auther, Slideology and Resonate: Present Visual Stories
Julien Smith, co-author, Trust Agents, pioneering podcaster
A full list of speakers is available at www.reinventionsummit.com/speakers
The Reinvention Summit is designed to move participants into the world of possibility. As a huge believer in the power of story, I am grateful to have crossed paths with @GetStoried and to be a part the Reinvention Summit team. I encourage you to visit www.reinventionsummit.com to to sign up. Reinvent your story and join us as we re-story the future.